ABOUT ERIN
My Philosophy – 
"All his life he tried to be a good person. Many times, however, he failed. For after all, he was only human. He wasn't a dog"    –Charles M Schluz
Our dogs deserve the very best that we have to give them. Investing time in the development and happiness of your pup will cultivate a bond that will last a lifetime. Whether it's through training, group excursions, or leaving your pup in the care of a trusted professional-a happy and healthy dog is a good dog.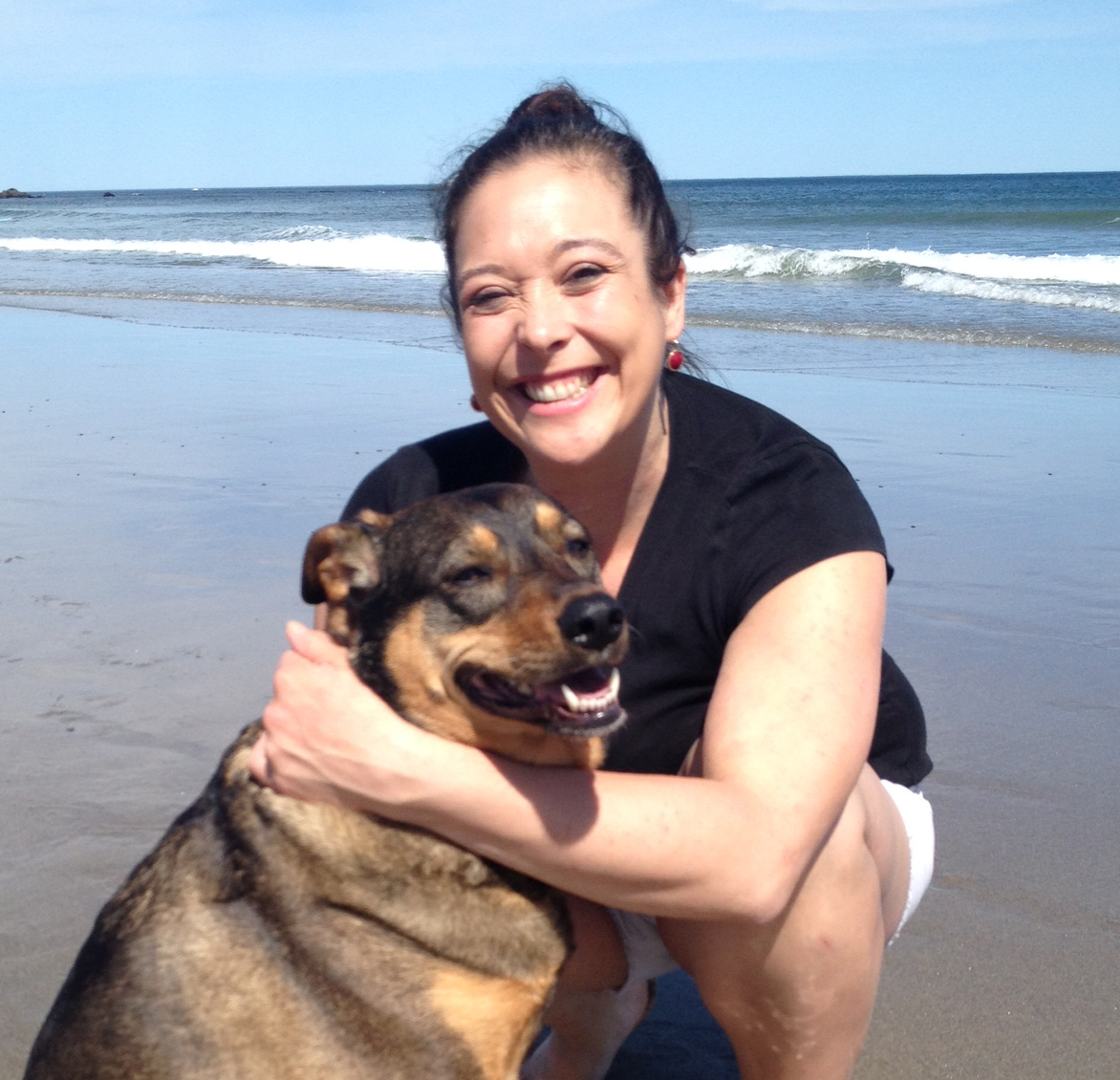 Providing Safe, Convenient Training, Exercise and Care For Your pup
I have had a special connection with dogs for as long as I can remember.  I loved taking charge of the family pups and even had our dog come visit me at college. Once school was over I made the decision to move to the West Coast. Shortly after I was there, I adopted my first dog, Lucy. I found so much joy in the bond that developed while teaching her behaviors and tricks and realized through her success that this was something I loved to do. A few years later I moved back home to New England and began the Dog Training program through Animal Behavior College. I studied up, worked closely with a professional trainer, and began an internship at a rescue where I helped teach adoptable puppies the basics to ease their transition into a new home. At that point I was hooked and A Pawsitive Approach was born.
This beautiful girl is Lucy, my pride and joy, my partner in crime, my very first dog. I adopted Lucy from the amazing Helen Woodward Animal Shelter in Rancho Santa Fe, CA. I went into the shelter that day knowing what I wanted, a boy that was either a Golden Retriever or Lab mix, and I found it. He was everything I was looking for and I could not wait to take him home. However, this facility is very thorough with their adoptions procedures and needed to follow protocol that would not allow me to take him home until the following day. A hold was put on my dog and I was instructed to come back the next day with my paperwork.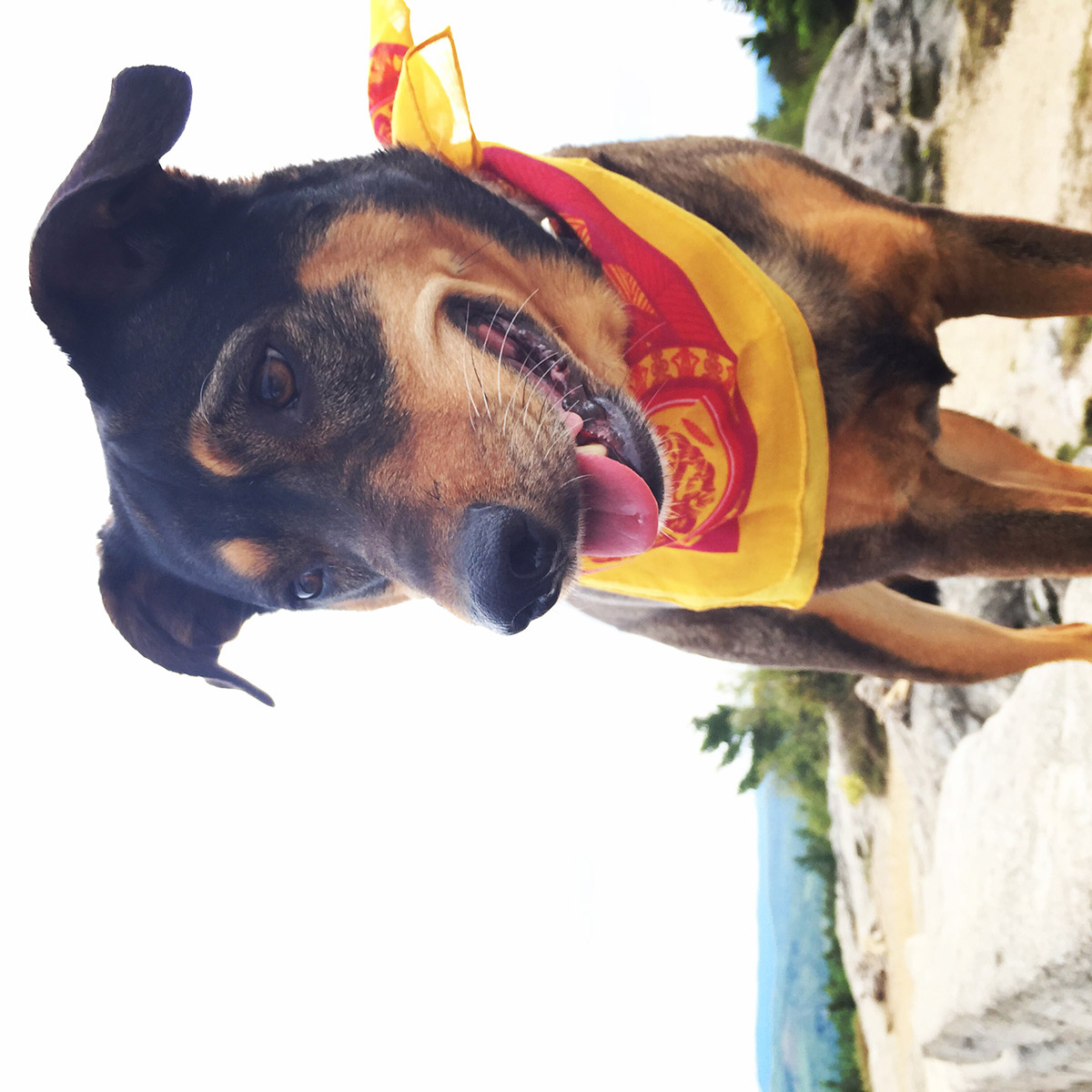 When I arrived the next day I was so excited to take him home, I waited patiently at the desk as a receptionist looked up my information. She kept looking back at me and each time she looked more concerned until finally she motioned for me to join her behind the desk next to her computer. She pointed to the screen and asked, "is this the dog you planned to adopt?". Sure enough, there he was, I responded, "yes", only to be met by even more concern behind her eyes as she spoke the words, "I am so sorry. There was a mistake, this dog was adopted this morning". My heart sank, I was sad, angry, and I was ready to walk out of there. She then followed up with, "We put a hold on the wrong dog. Would you like to meet the dog we did put the hold on?". I was so upset but ended up agreeing to meet the "accidental" dog. She brought me to the kennel, which I somehow overlooked even after spending hours there the day before, and opened the door.  
I kneeled down to observe the six puppies that were running around, and immediately one shuffled over to me, put it's paws on my knees, looked me in the eyes, and licked my face. The woman that brought me over to the kennel said, "that's the one". I picked her up and said, I'll take her." I have never been one to believe in fate, but the moment our eyes met, I knew Lucy and I were meant to be together. They didn't tell me much about her story other than she was found abandoned, emaciated, and very sick on the side of the road, it was then that I made it my purpose to give her the beautiful life that she deserved. Lucy is now eleven and we have traveled the country together, hiked mountains, swam in the ocean, and made many friends. She has taught me so much about life, love, patience, and selflessness. She has given me more than I could ever give her and am grateful for that mistake everyday.  
Lucy was my first trainee and is a staple in the temperament training and socialization work that I do. She loves to be out there as my assistant and her calm nature has a way of putting other dogs at ease. As a client you will likely get to know her, and to know her is to love her.  
Have a Question or Inquiry?
I'm looking forward to hearing from you and would be happy to answer any questions that you have.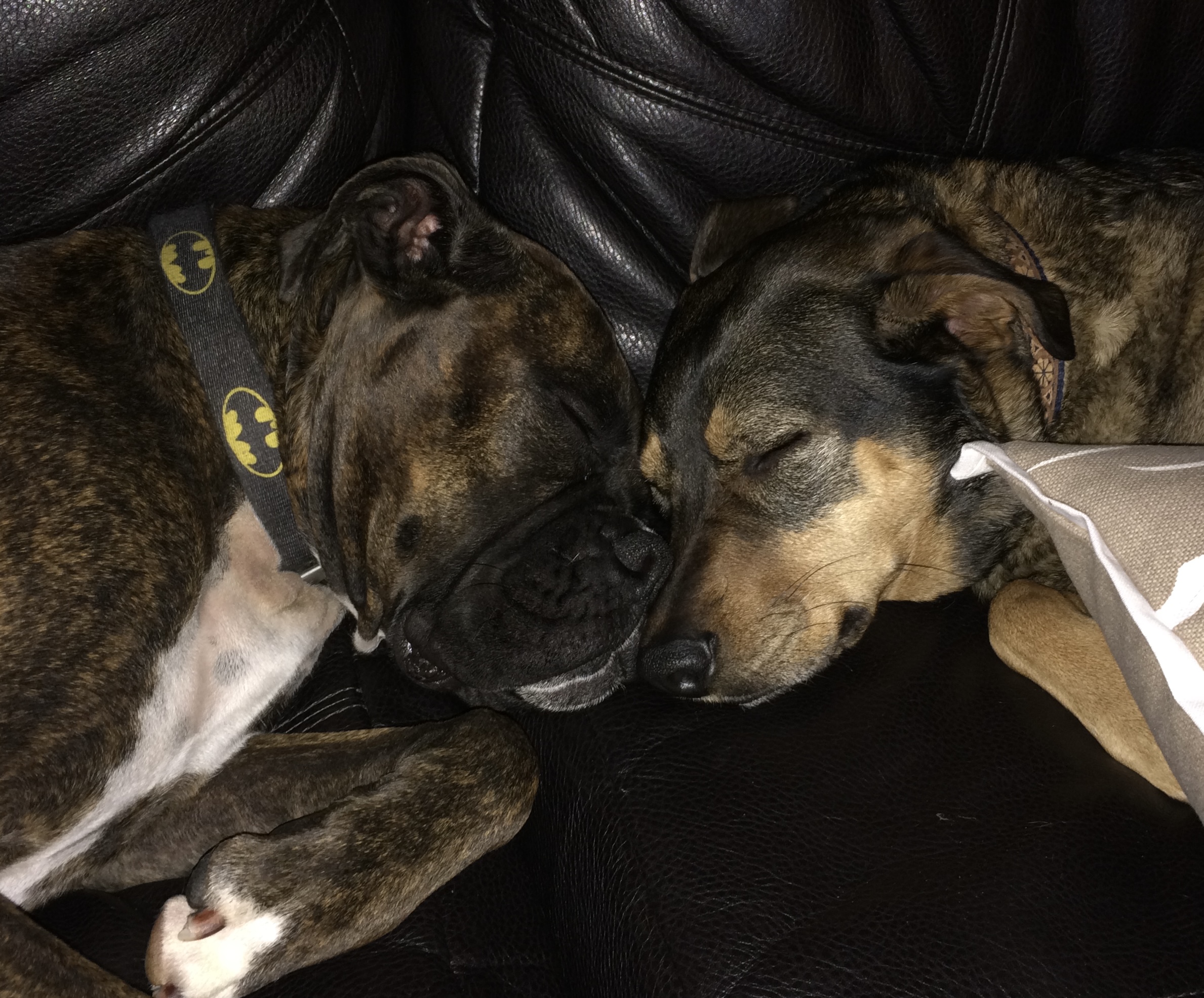 Get in Touch By Phone Or email
_________________
Erin Mahoney
Email: [email protected]
Phone: 603.498.2448