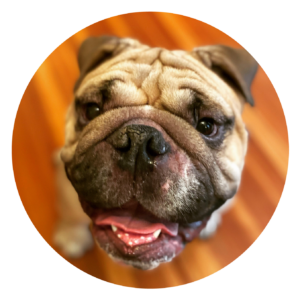 "You're amazing! He knew you were the dog whisperer as soon as you arrived. So thankful for your time and incredibly talented services!"
– Jamie and Chauncey, Sanford, ME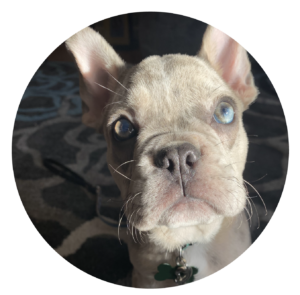 "Erin was so patient with our family while training Oakley. She's wonderful! He listened and learned quite a bit. I would highly recommend Erin to everyone!"
– Danielle and Oakley, Newton, NH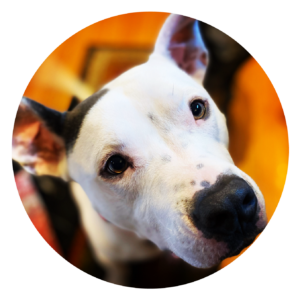 "You know what's absolutely amazing?! Knowing that adopters who received their pup today off transport are in amazing hands with their trainer. Receiving a message updating us that they have been working with her all day on helping Luna feel more comfortable is everything. I look forward to sending many more pups to New England and for them to work with with fabulous Erin Mahoney. When something is your life's passion, it shows in everything you do, for Erin it's training dogs! Luna is now settling into her new home and I cannot wait to see this girl grow in her training and learn new skills. Charlie will be leaving on the 19th and also has his first session booked. This is a start of something amazing for our New England pups."
– Alyssa Lafond, Good Lif3 Bully Rescue, Houston, TX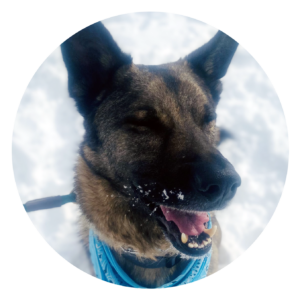 "Wahala and I are incredibly grateful for Erin and her "Pawsitive Approach". The first three years of his life we lived in West Africa in cities that had very different rules about doggie manners, and no access to a trainer. After a traumatizing run in with a pack of wild dogs, Wahala became increasingly wary and reactive to other dogs, so when we moved back to the U.S, and the seacoast area of NH, he had a difficult time adjusting to the higher volume of other domiciled dogs we encountered. If you ask anyone, they'll tell you Wahala is the sweetest and most affectionate boy with humans, but his reactivity to other dogs was getting to be really stressful, and even dangerous at times. To make matters worse, he is incredibly defensive of his humans, making it hard for him to relax in new situations. I had started to lose hope that he would ever really be able to be a social dog or have off leash time. I knew he needed some training, but as a full time doctoral student working 2 jobs, it was really hard for me to find a local dog training option that was flexible enough to work with my schedule.
Enter Erin. Erin has been flexible with scheduling but very consistent with her approach with Wahala. We started slow, practicing focusing exercises, and working up to interacting with other dogs. Lately, his comfort level with new dogs has increased considerably, and I have started to see the confidence he exhibited with making new friends and playing from before the incident with the wild dogs, return. In one of our most recent sessions, Wahala sat at attention without any reaction while a Terrier he had never met rushed up to the two of us and jumped all over him and myself. It was like I had a completely different dog! It has brought me so much joy to see him come out of his shell, and relax more in settings with other dogs, and even get to play with new friends at some of the walking trails we used to avoid. Most importantly, my confidence in how to manage tricky situations has completely turned around, allowing me to stay calmer and him to play off of that energy. We both still have some work to do, particularly to address his selective hearing, but it has completely changed our relationship and how we can interact with other dogs and owners. Thank you, thank you Erin!"
– Marie and Wahla, Portsmouth, NH
Have a Question or Inquiry?
I'm looking forward to hearing from you and would be happy to answer any questions that you have.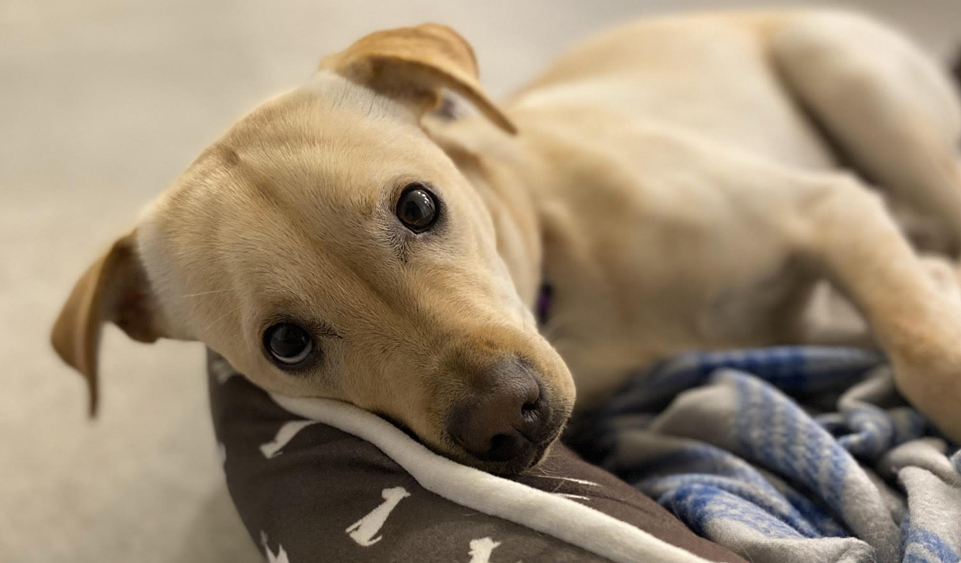 get in touch by phone
or email
_________________
Erin Mahoney
Email: [email protected]
Phone: 603.498.2448